Top Pizza Chains with Vegan Options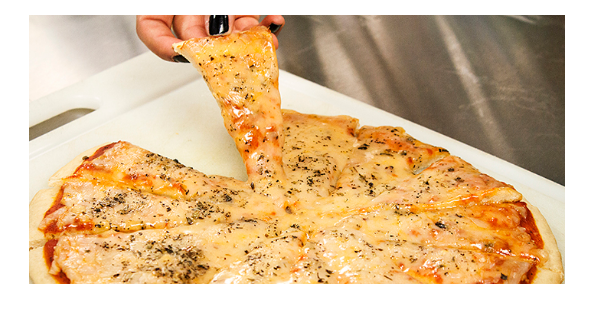 By Taylor Radig, Campaigns Manager
Vegan eating has gained a significant amount of traction within the restaurant industry?sparking mega chains like Chipotle, Wendy?s, Burger King, Ben & Jerry?s, Starbucks, and countless others to add plant-based options for their diners. Among all the food industries, the pizza world seems to be the quickest in listening to customer demands.

Here are our top five picks for pizza chains that are now offering vegan options?yes, all of them have vegan cheese.
And be sure to check out these restaurants' websites to see if there are locations near you!
Pie Five
Pie Five is known for specializing in handcrafted personal pizzas prepared in less than five minutes. In 2015, Pie Five listened to their customers and rolled out Daiya vegan cheese to each one of their over 90 locations in the U.S. This is a top pick for fast dairy-free deliciousness on the go! MOD Pizza
This family-friendly chain became a hero in 2015 when they added vegan cheese to all of their locations after significant demand from their customers. Since then, MOD Pizza has grown to over 200 locations.
They also carry two vegan sauce selections?a BBQ sauce and a garlic rub.
Mellow Mushroom
Mellow Mushroom, an Atlanta-based chain, introduced a ?vegan favorites? menu in 2015, featuring calzones, pretzels, and even tempeh and tofu add-ons for pizza. With over 190 locations across the U.S., this is a bucket list favorite you don?t want to miss out on!
Check out their vegan fa...
URL de la Fuente:
http://veganoutreach.org/
--------------------------------
BBQ TOFU RIBS | OIL FREE WEIGHT LOSS RECIPE | AIR FRYER VEGAN