FALAFEL BURGER | FEBURGERARY | THE HAPPY PEAR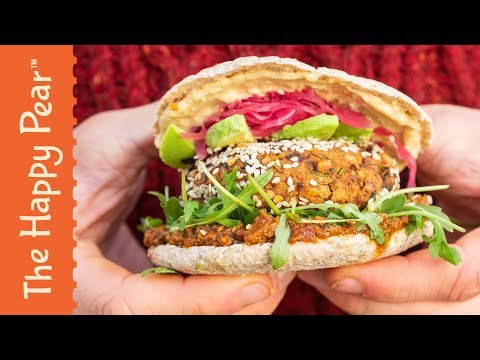 Veganuary 2019 is done and dusted so we thought we'd make a new series for you all. Welcome to feburgerary we're going to make an original vegan burger twice a week for the month of February. This week is one dear to our hearts, we love falafels so much fo it had to be the first burger we made.

All the best,
Dave & Steve.

Subscribe to our channel: http://goo.gl/Pa9iv1
More great recipes: https://www.thehappypear.ie
Facebook: https://www.facebook.com/TheHappyPear
Twitter: https://twitter.com/thehappypear
Pinterest: https://www.pinterest.com/thehappypear/
Instagram: https://instagram.com/thehappypear
Snapchat: thehappypear

#TheHappyPear

...
URL de la Fuente:
https://www.youtube.com/user/happypeargreystones
--------------------------------
We can finally share this with you!!